Overview
At Schwab, we take kids seriously. You'll find expert care for our youngest patients – from infants to teens and everyone in between.
Our teams of therapists know different kids need different treatment. All Schwab kids have custom therapy programs designed just for them – whether the condition is common or complex.
Bilingual therapists are available to ensure your child maximizes their time with us.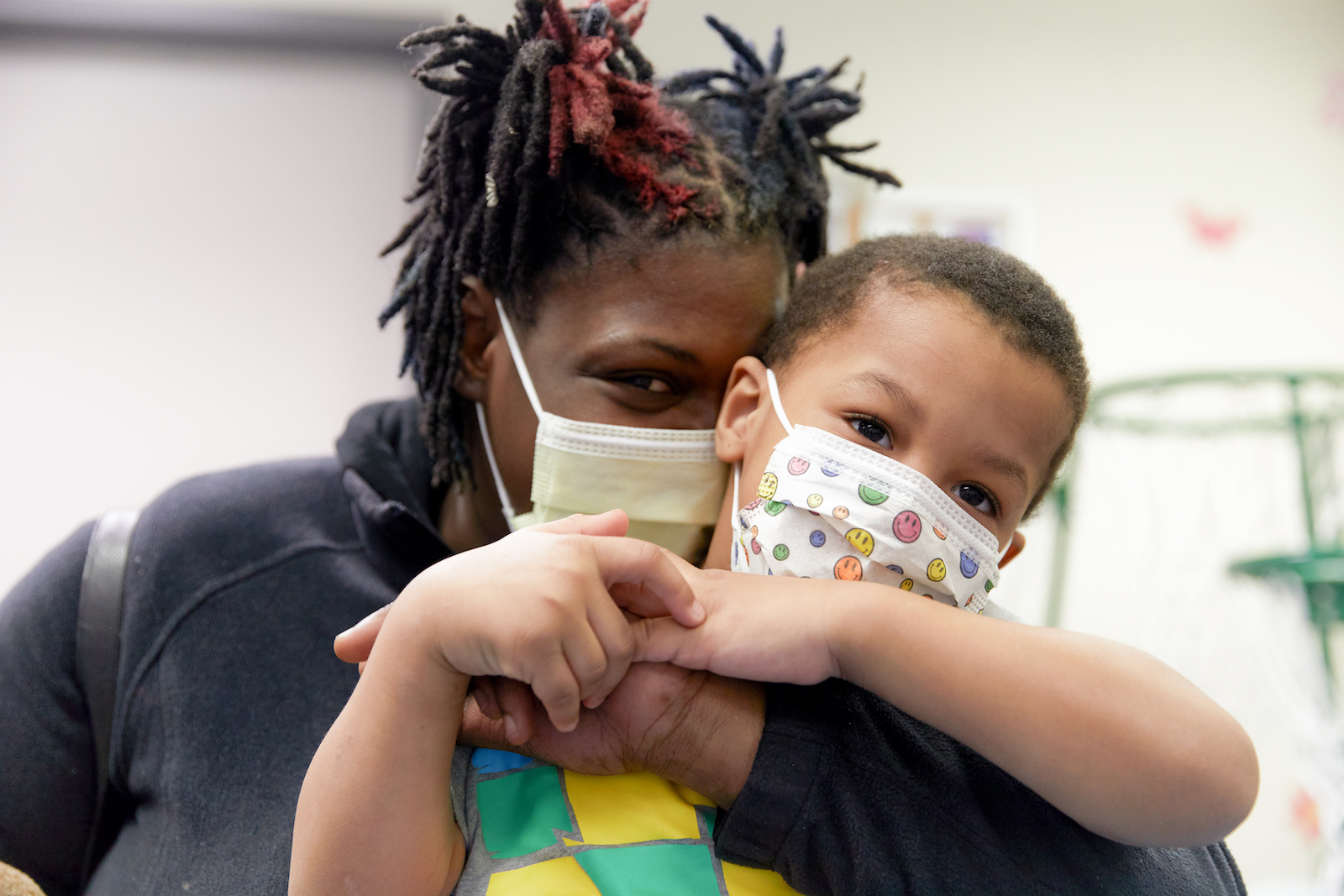 Conditions and Diagnoses
Many outpatient options are available, whether your child continues treatment after an inpatient stay or is new to Schwab Rehabilitation. Specialized rehabilitation is available for children of all ages with various conditions and diagnoses, including:
Amputation
Autism
Brain injury
Cerebral palsy
Clubfoot
Feeding and swallowing difficulties
Limb differences
Lymphedema
Pain
Pelvic and abdominal conditions
Plagiocephaly
Post-concussion
Scoliosis
Spasticity
Spinal cord injury
Sports injuries
Torticollis
Your Child's Experience
There's no one-size-fits-all rehabilitation – especially with kids. Your child's therapy plan may be different from another's, even though their challenges can seem similar. The speed of recovery may also differ.
Our approach to rehabilitation is the same for every child and every condition. We heal with our hands and treat with our hearts.
Treatment
Your child's outpatient care begins with an evaluation. Based on specific needs and goals, we'll develop a rehabilitation plan that may range from just a few sessions to several months. We're here for as long as your family needs us.
Our team has specific training in treating kids and will help your child recover as much as possible – as soon as possible. Depending on your child's needs, your team may include:
Rehabilitation doctor
Occupational therapists
Physical therapists
Speech-language pathologists
Family and friends play an important role in your child's care, too. You're part of the team!
Services
We provide an array of resources, including education, specialty services and therapies for specific patient needs. Services include:
Assistive technology
Aquatic therapy
Attention-Deficit/Hyperactivity Disorder (ADHD) evaluation
Audiology
Augmentative communication
Autism evaluation
Constraint-induced movement therapy
Cranial remolding/Helmet evaluation
Equipment evaluation
Neurological rehabilitation
Physical therapy
Make an Appointment
To get started, we will need a referral from your child's physician. When we receive the prescription for therapy and verify insurance coverage, we'll contact you to schedule your child's initial therapy evaluation.